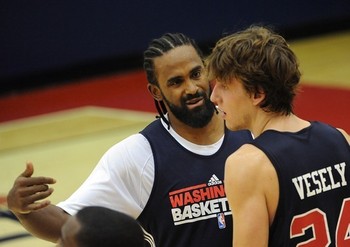 source: gmanetwork.com
The Miami Heat announced in a statement Wednesday (Thursday, PHL time) that they have signed recently waived center Ronny Turiaf, boosting their frontline.
"We are very happy to be able to add an experienced veteran center at this stage of the season," said team president Pat Riley. "Ronny's energy will be a great addition and bolster our front line."
The well-traveled Turiaf started his career with the Los Angeles Lakers, but he has also played for the Golden State Warriors, the New York Knicks, and the Washington Wizards. Turiaf was most recently part of a three-team deal that landed him in Denver, along with center Javale McGee. Denver opted to waive him, which led to the Heat picking him up.
Turiaf has career averages of 5.2 points, 3.8 rebounds, 1.5 assists and 1.4 blocks. He boosts a Heat center rotation that starts Joel Anthony, with Dexter Pittman and Eddy Curry as reserves. -
AMD, GMA News