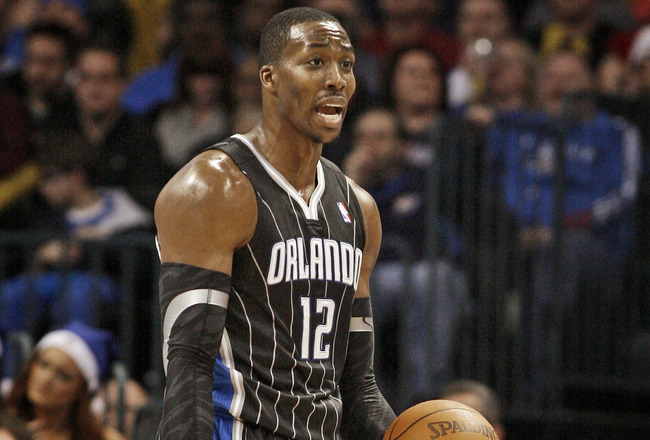 source: Marc Stein | ESPN.com
In a Wednesday night conference call with Orlando Magic officials before the team's game in San Antonio, Dwight Howard told the Magic he is not prepared to surrender the option to become a free agent at season's end, according to sources with knowledge of the discussion.
After numerous reports earlier Wednesday indicating Howard had agreed to waive his early termination option and lock himself into the final season of his contract with the Magic, sources said Howard and agent Dan Fegan clarified their position in the conference call with Magic CEO Alex Martins, owner Rich De Vos and other members of the De Vos family.
During the call, sources said, Howard told the Magic that staying in Orlando is his first choice. But he also made it clear he was not prepared to relinquish the ETO in his contract that allows him to become a free agent.
"It's unheard of for a player of Dwight's caliber to do so," one source close to the situation told ESPN.com.
When asked why Howard told several teammates and members of the organization earlier in the day that he had, indeed, decided not to opt out of his contract, the source insisted Howard "didn't fully understand the ramifications" of surrendering his ETO and did so largely because Magic officials warned him that he would be traded by Thursday's 3 p.m. deadline if he did not take that step.
The Magic, meanwhile, continued throughout the day to field calls from teams interested in trading for Howard -- starting with the New Jersey Nets -- because the earlier verbal pledges from Howard to waive his ETO would not have become binding unless both he and Fegan formally signed a waiver.