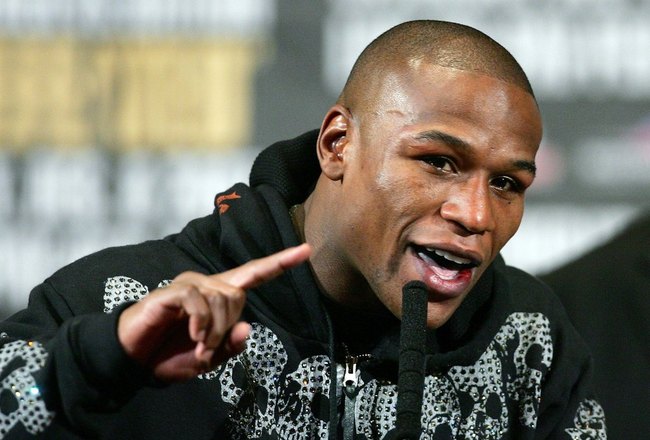 source: ABS-CBNnews.com
MANILA, Philippines
– The camp of Floyd Mayweather Jr. belied Manny Pacquiao's statement that he has given the unbeaten American a $50-million counteroffer to make the super-fight.
Mayweather's adviser Leonard Ellerbe told Yahoo! Sports' Kevin Iole that Pacquiao made no such offer.
The Filipino champion earlier said he offered Mayweather a $50-million guarantee back in January just to make the fight.
Pacquiao said the rest of revenue, including pay-per-view earnings, will be split with 55% going to the winner and 45% going to the loser.
The fighting congressman said he made the counteroffer shortly after Mayweather proposed that Pacquiao will receive a $40-million guarantee for the fight.
Ellerbe claimed that Pacquiao couldn't have come up with such offer, claiming that the Filipino boxer didn't know where the revenue would be coming from.
"[Pacquiao] is a guy who doesn't know what he makes fight to fight. He has no idea of where the revenue comes from. There's no way he's going to come up with something like that [offer] off the top of his dome," he said.
Ellerbe said Pacquiao's claim was just a yarn spun by boxing promoter Bob Arum.
"What Manny Pacquiao has to understand, and I don't think he understands this part, is that if the fight ever comes off, he'll never make the kind of money that Floyd makes," Ellerbe said. "That's simply because of the structure of his terrible deal with his promoter."